As well known, the 2015 vintage was one of the most prosperous and qualitative year for the wine world in the last 30 years. This peculiarity led the Accordini family to the decision to create a new "collection" product, something special, entirely dedicated to this magnificent vintage.
RIPASSO IL FORNETTO "COLLECTION" 2015 is a wine that was created to amaze, since the moment of the harvest we have sensed the enormous potential of the grapes; during the aging in oak barrels this wine underwent an overwhelming evolution, the periodic barrel tastings surprised the Accordini family itself, because the RIPASSO always showed great longevity and aging potential.
The release of this exceptional product, a COLLECTION wine, coincides with an equally exceptional and significant event for the family. Our founder Stefano Accordini, our father and grandfather, passed away just two months ago, at the age of 95. We dedicate this unique and unmistakable wine to him which expresses the vocational nature of the "Il Fornetto" vineyard, planted by Stefano in 1970.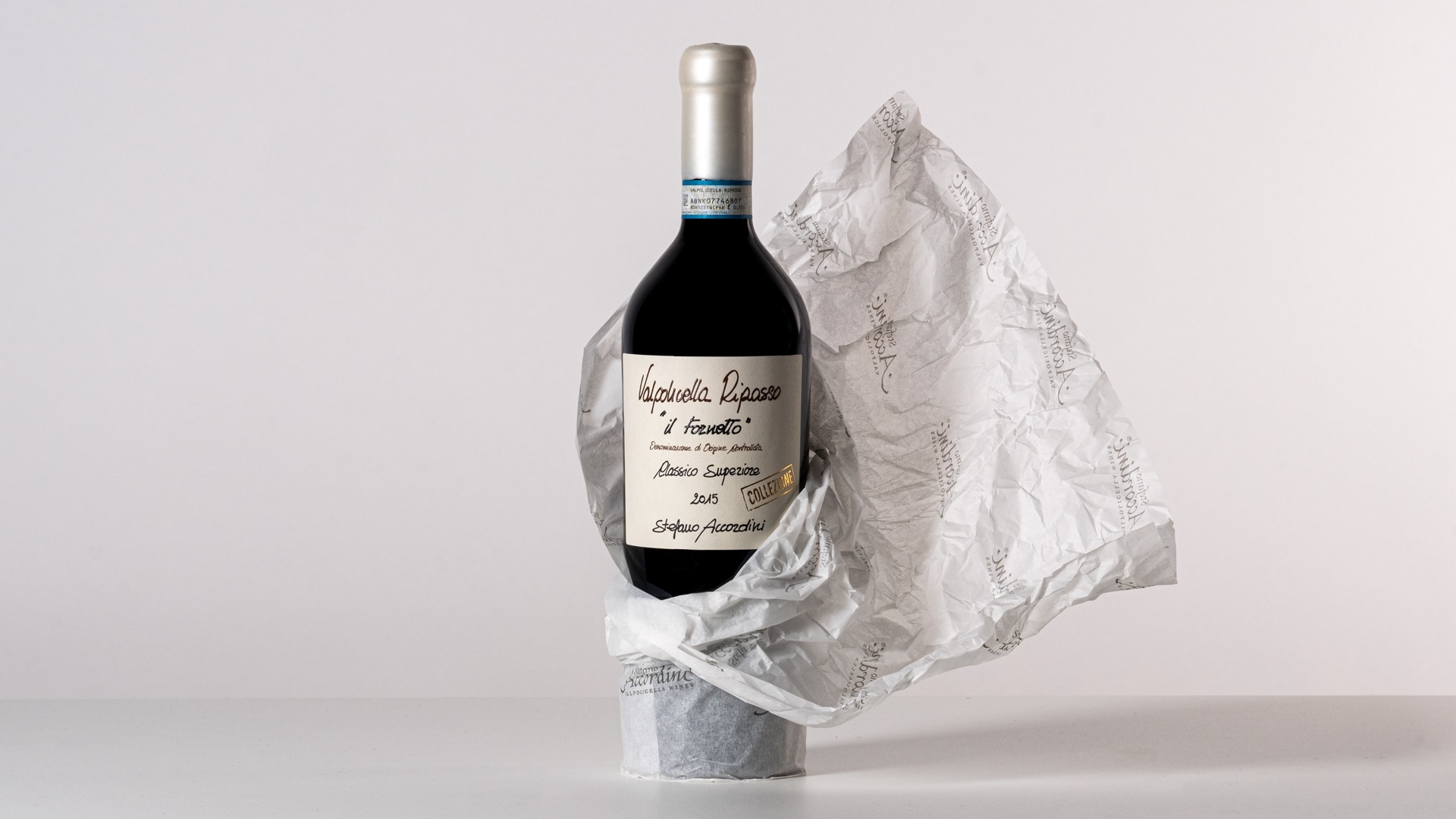 GRAPE VARIETIES: Corvina Veronese 60% , Corvinone 15%, Rondinella 20% Molinara 5%
PRODUCTION: Only in the best vintages we select the grapes from "Il Fornetto" vineyard, a portion of grapes is pressed immediately so we obtain our best Valpolicella Classico. After a few months of aging in the still tanks, we move it into another tank for the second fermentation on the Amarone Riserva skins; during this process, unique flavours are released from the skins of our finest Amarone "Il Fornetto", thanks to the top quality of grapes coming from an historical vineyard of Valpolicella Classica, the first one planted by Stefano Accordini, founder of our Winery. A long aging process of 36 months in oak barrels gives an extraordinary elegance to this Ripasso "Collezione".
TASTING NOTES: Intense ruby red in color. It is able to surprise with its fully-developed smell, high sensation of fruits under spirits and black pepper. In the mouth it's very powerful in the beginning, then the smoothness of mature tannins conveys cozy and velvety feelings. At the end a little acid perception, that is a recognizable feature of Valpolicella Superiore, it makes Ripasso so long in the taste.
FOOD PAIRINGS: It matches well with white and red meat grilled or boiled and aged cheeses.
SERVICE TEMPERATURE: 18°C
ALCOHOL: 15% VOL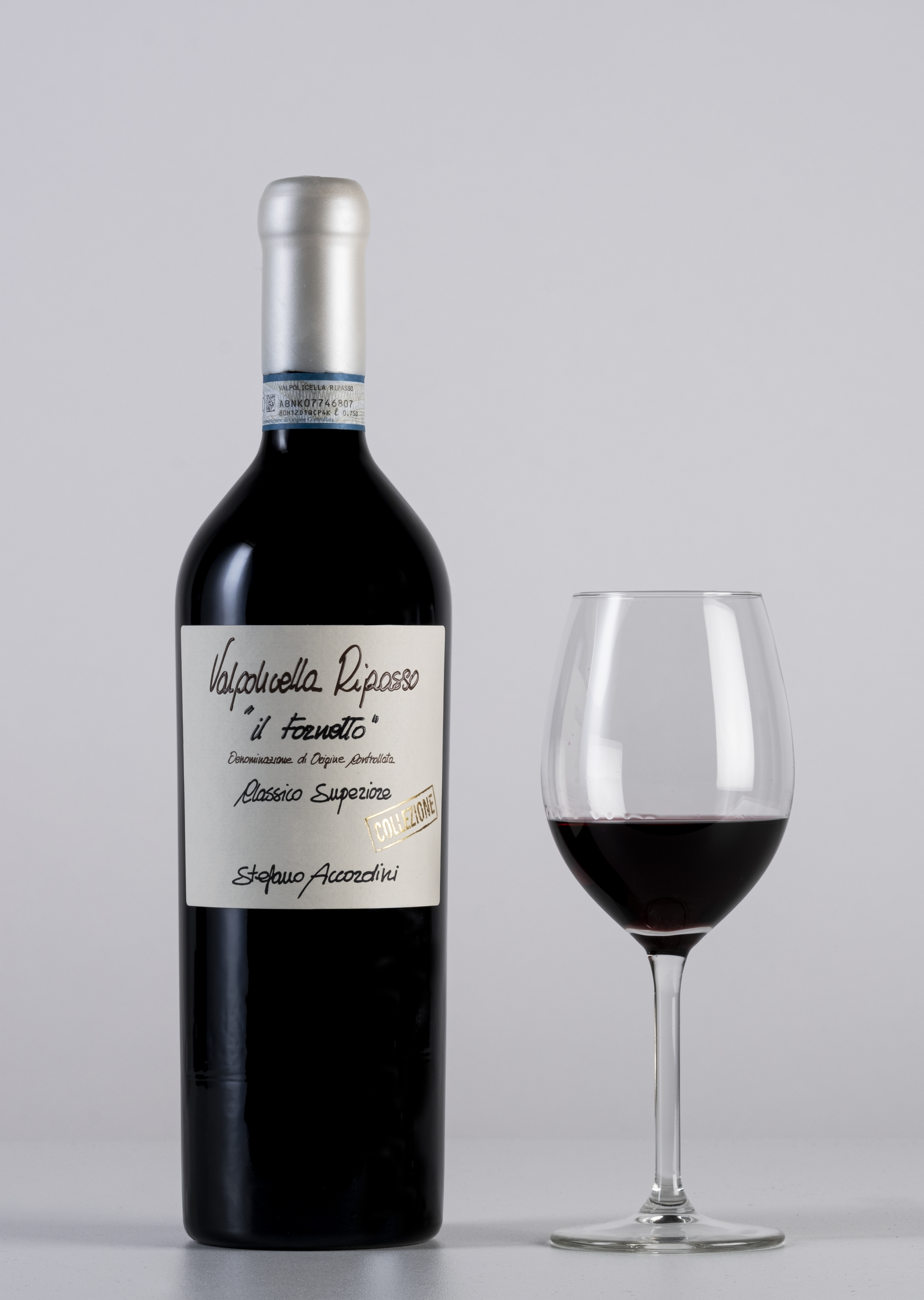 Campagna finanziata ai sensi del Reg. UE n. 1308/2013
Campaign financed according to EU Reg. n. 1308/2013
CONTACT US for further information!