Perhaps not everyone knows that Valpolicella has actually always been a region that produces excellent wines, appreciated over the centuries by philosophers, men of letters, emperors and even by Frederick Barbarossa, who in 1177 made the name "Valpolicellae" official, identifying it as the Vallis Poli Cellae: the valley of many cellars. Today, there are approximately 6 cooperative wineries and 2,271 grape-producing farms that produce local wines throughout the wine-growing region.
But what are the true historical origins? Let's discover them together…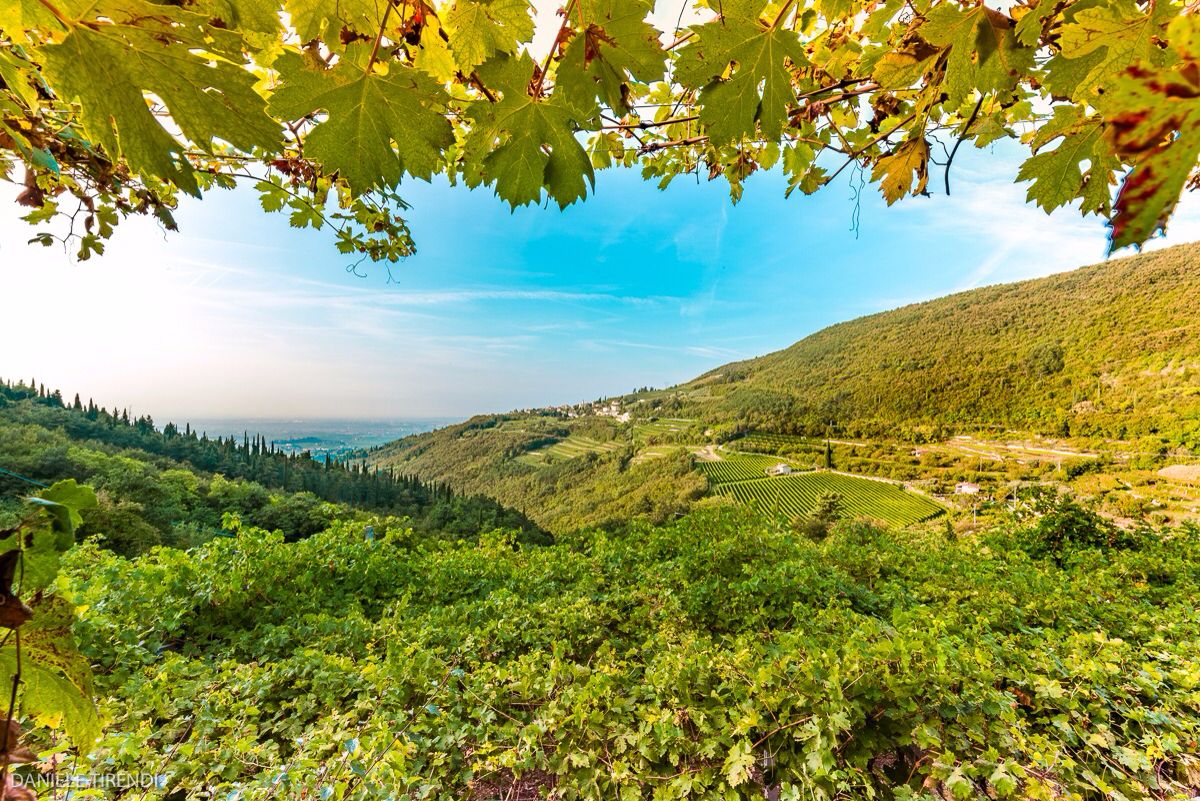 RECIOTO, THE HISTORIC WINE OF VALPOLICELLA
As widely known, Valpolicella wine is a historical product, one of the oldest, already mentioned by Pliny the Elder, but even before that known as Rhaetian wine, that is, of the Rhaetian people, the pre-Roman population who inhabited the hills around Verona. However, it is curious that the famous Rhaetian wine, so loved by the Romans, was a sweet wine much more similar to Recioto rather than Amarone. The latter seems to have been born only in 1900 from a legend which tells how a barrel of Recioto was forgotten in the cellar allowing the wine to complete its fermentation during which all the sugars became the high alcohol content that distinguishes Amarone, today known as the king wine of Valpolicella.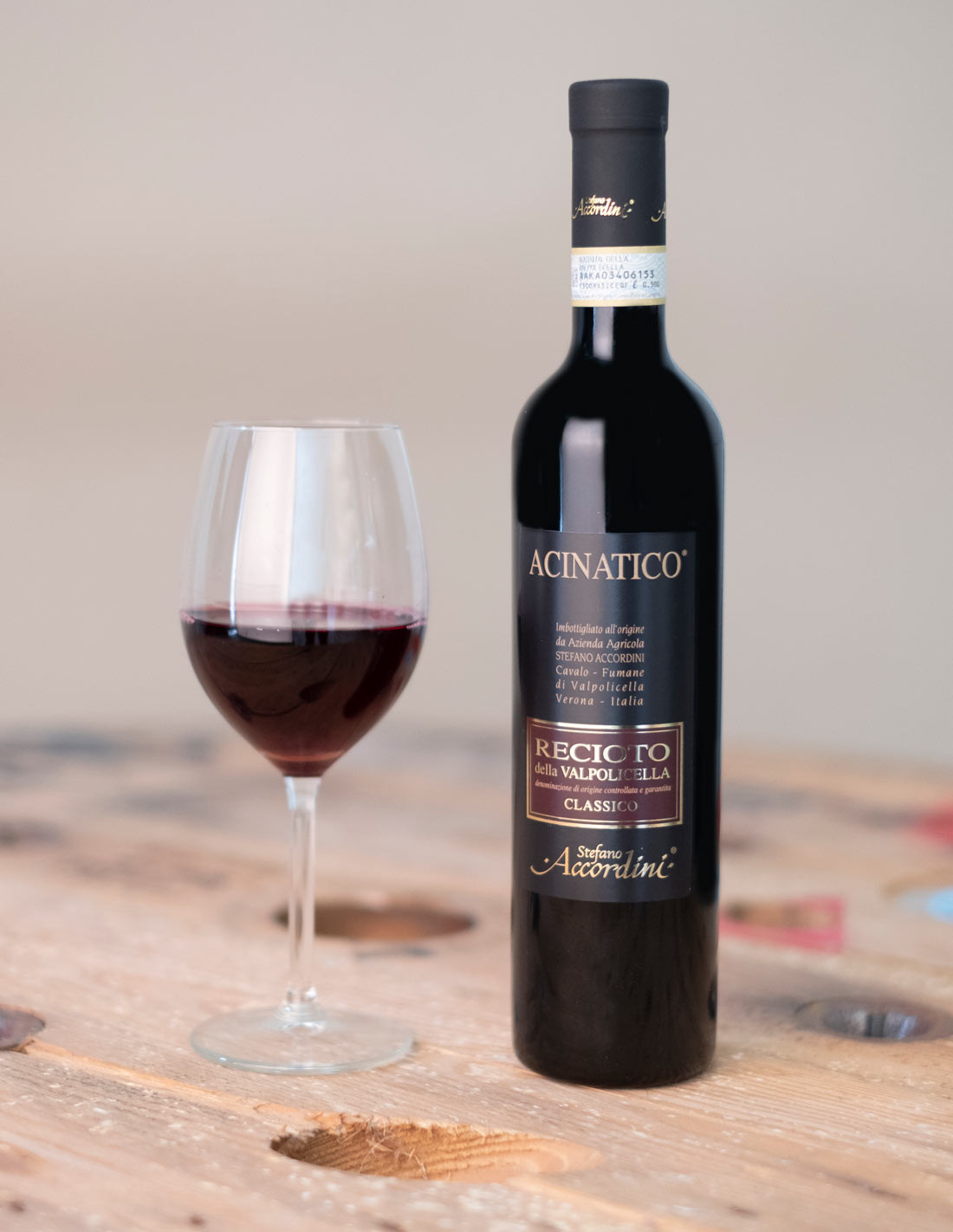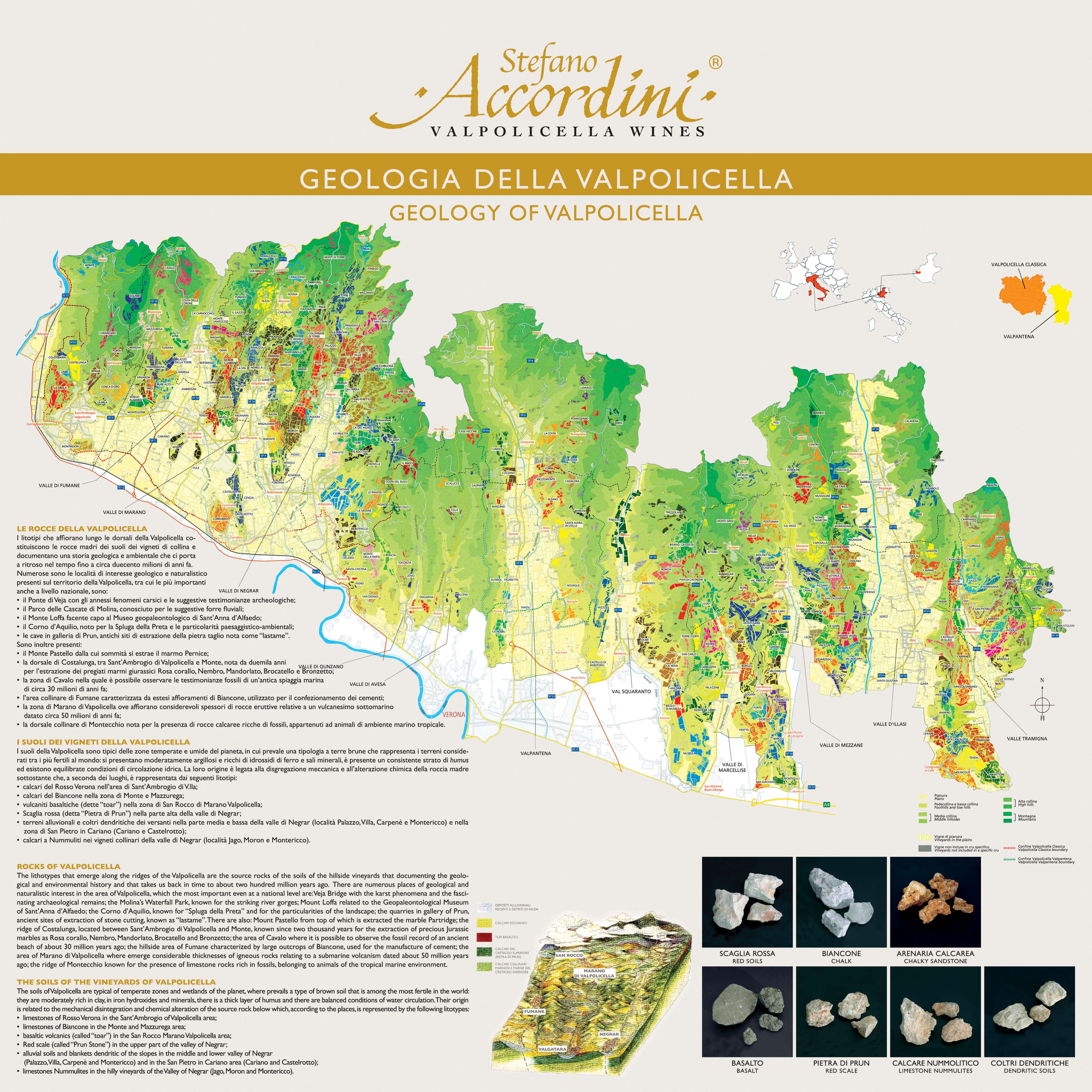 LANDSCAPE AND VILLAGES
The landscape that characterizes Valpolicella is predominantly hilly, with gentle slopes and watersheds at low altitudes, and is dominated almost everywhere by native vineyards. The geological and climatic characteristics of the territory, unique and varied, are the basis of the great originality and typicality of its wines. Geographically the region is located between the Val d'Adige, Lessinia and Lake Garda, dividing itself into two macro areas:
VALPOLICELLA CLASSICA: The oldest area, where the denomination was born. It extends from the center of Verona to the west, on the border with Lake Garda. It is made up of five villages: Negrar di Valpolicella, Fumane, Marano, Sant'Ambrogio di Valpolicella, San Pietro In Cariano. In Valpolicella Classica there are some of the most historic cellars.
VALPOLICELLA VALPANTENA:
The first valley east of the city of Verona, known since ancient times for its fertility. The name Valpantena derives from the Latin Pantheon: that is, the valley of all the gods. Valpantena is not only famous for its wines but also for its extra virgin olive oil. it is made up of the Val Squaranto, Valle di Mezzane, Val d'Illasi, Val Tramigna. Inside there are some of the newest and most innovative cellars.
SOILS AND VARIETIES
Just like Amarone, all Valpolicella wines are produced with native grapes from the Veronese area,  Corvina (and Corvinone), Rondinella and Molinara. The protagonist is certainly Corvina and can be present in high quantities: from 45% up to 95%. Corvina is a generous grape variety that knows how to make wines dynamic and full, offering tannins and intense flavors. Corvinone can be used in its place up to a percentage of 50% as a replacement. The Rondinella usually has a secondary role, but no less important given that the color and finesse of the aromas come from it. To be regulated, Rondinella can be present from 5% up to 30%.

Campagna finanziata ai sensi del Reg. UE n. 1308/2013
Campaign financed according to EU Reg. n. 1308/2013
CONTATTACI,
saremo lieti di rispondervi con la massima rapidità.