Amarone


Riserva


"Il Fornetto"

Our story and passion are some of the ingredients of this Amarone, a red wine that can amaze the palate and seduce the senses.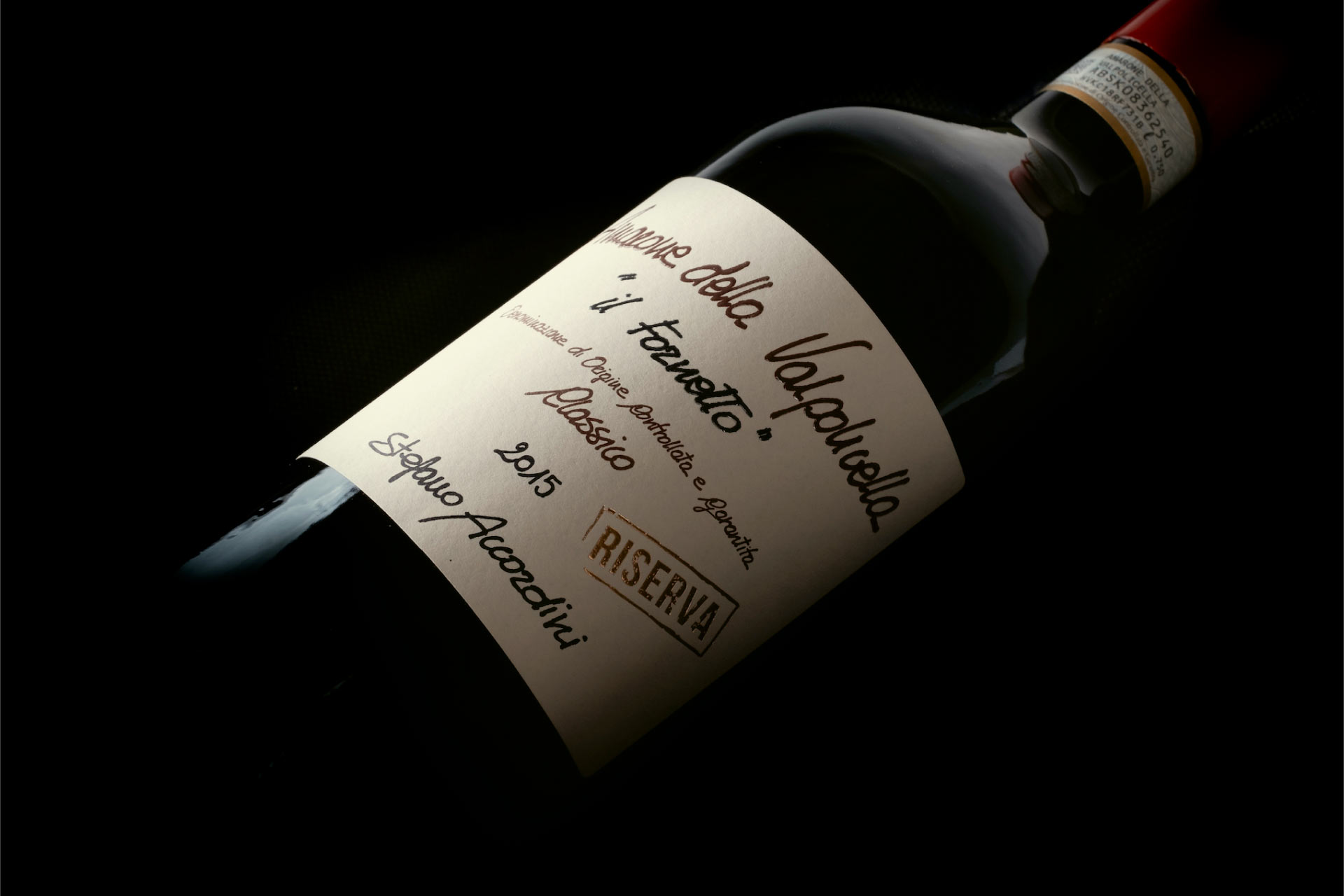 Amarone Della Valpolicella Classico DOCG
Our best Amarone della Valpolicella is "Il Fornetto". This aromatic and tasteful red wine is produced in limited quantity and has a strong and extraordinary vigor. Thanks to its flavored structure, it can age up to twenty years.
Buy now
The grapes are selected and placed in 6 kg trunks to rest in our orchards to rest for a long period. During the drying period, a sequence of biochemical processes carried out by microorganism like Botritis Nobile, transform part of the sugar into glycerine.
After crushing the grapes, the long maceration and month-long alcoholic fermentation, the result is a very structured and incredibly rich in aromas wine. 4 years of ageing in oak wood barrels follows, where it completes its malolactic fermentation.
Very deep ruby red colour. Broad bouquet with notes of cherry, dried fruits, vanilla, and a clear hint of black pepper and liquorice. The taste is full, with an exceptional strength but incredible elegance.
A meditative wine to be paired with 90% dark chocolate, game, or aged cheese, in keeping with tradition.
Corvina Veronese 55%, Corvinone 35%, Rondinella 10%
Amarone Riserva Il Fornetto Awards