Valpolicella
Ripasso


Biologico

La linea Premium Biologica, rappresenta la ricerca della qualità enologica assoluta, basata sull'utilizzo della tecnologia e non della chimica.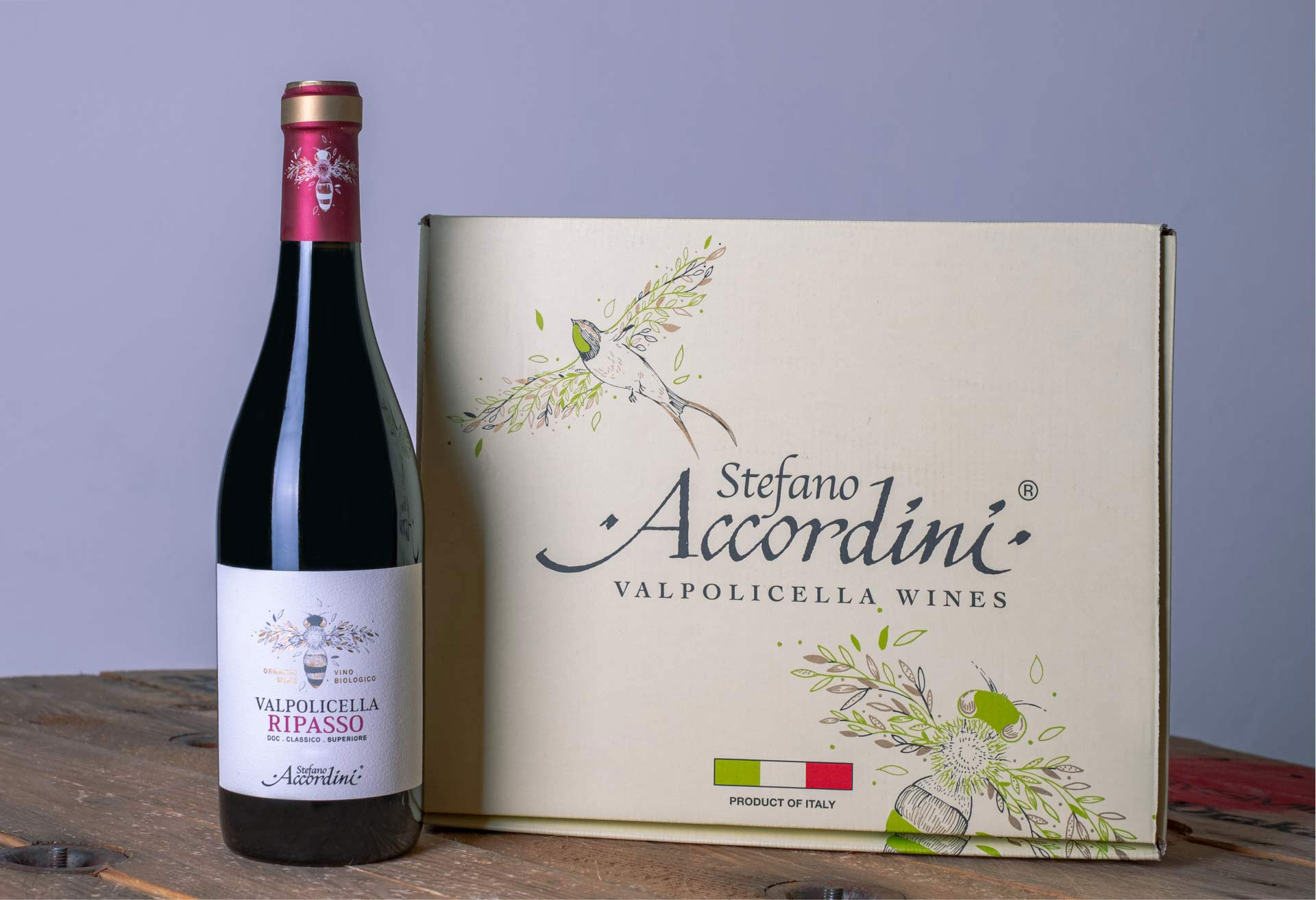 VALPOLICELLA RIPASSO CLASSICO SUPERIORE DOC
The Premium Organic line represents the pursuit of absolute oenological quality, based on the use of technology and not chemistry. It is the result of an even more careful selection, the grapes were harvested only in entirely natural areas, without neighboring plots. This is a safe way to eliminate the possibility of contamination by other companies that produce through conventional methods.
Buy now
Crushing with de-stemming of the grapes, fermentation temperature: from 21°C to 23°C. 12 days of maceration. Manual cutting with a frequency of 3 per day. Conservation in steel until January. the wine was in contact with the Amarone's skins for a period of 8/10 days at 18°C with daily pumping over. Moving in barrels at the end of May. Complete malolactic fermentation.
Bright ruby red color, expresses a fragrant fruity and it is delicate with notes of ripe red fruit on the palate.
Combines well with meats, also white, roasts, stews and mature cheeses.
Corvina Veronese 75%, Corvinone 20%, Molinara 5%
Serving at 18°C taking care to uncork the bottle at least one hour before consumption.
Valpolicella Ripasso Biologico Awards