The Passito Amandorlato, the new wine just released by our Company, is part of the finest products range selected by Accordini Family only in the best vintages and for which we devote the greatest attention. An intense six-year aging inside little cherry wood barrels makes the Passito Amandorlato a unique wine that represents one of the best expressions of the Valpolicella tradition. The bitter note given to it by the cherry wood is finely covered from sweetness so as to make it an intermediate wine between Amarone and Recioto.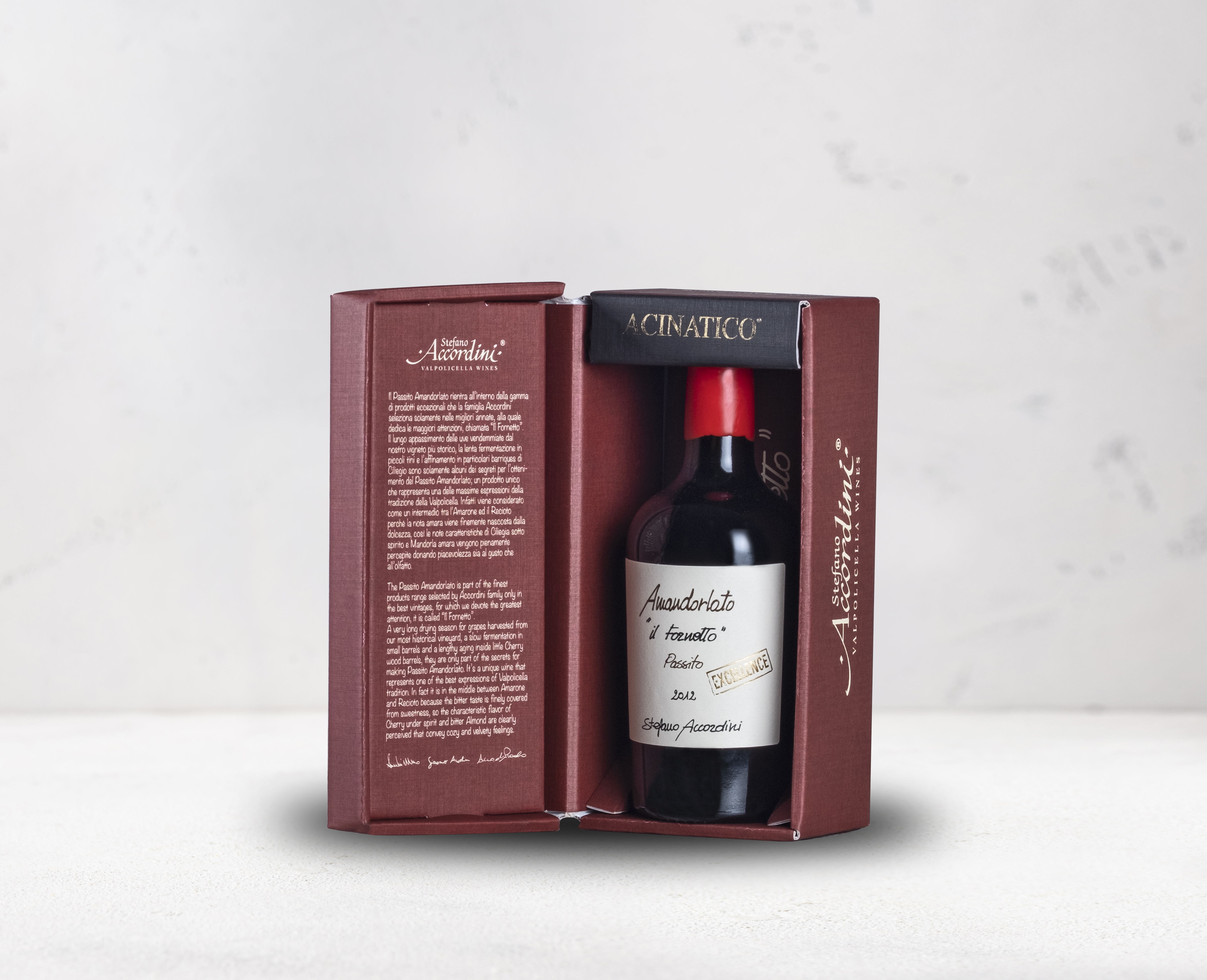 TECH SHEET OF PASSITO AMANDORLATO IL FORNETTO
GRAPE VARIETES: Corvina Veronese 55%, Corvinone 35%, Rondinella 10%
VINIFICATION PROCESS: Very long dry season for grapes harvested from our most historical vineyard, the fermentation is made at low temperature so only the finest flavors are taken from the skins and the wine is still sweet when it is moved into barrels; then during the lengthy aging inside little Cherry wood barrels, which give a unique essence to the wine, it keeps fermenting very slow.
TASTING NOTES: It is known as a wine in the middle between Amarone and Recioto because the bitter taste is finely covered from sweetness, so the characteristic flavor of Cherry under spirit and bitter Almond are clearly perceived that convey cozy and velvety feelings.
FOOD PAIRINGS: Excellent at the end of the meal, it matches very well with chocolate desserts.
SERVICE TEMPERATURE: 10°C
ALCOHOL: 16% VOL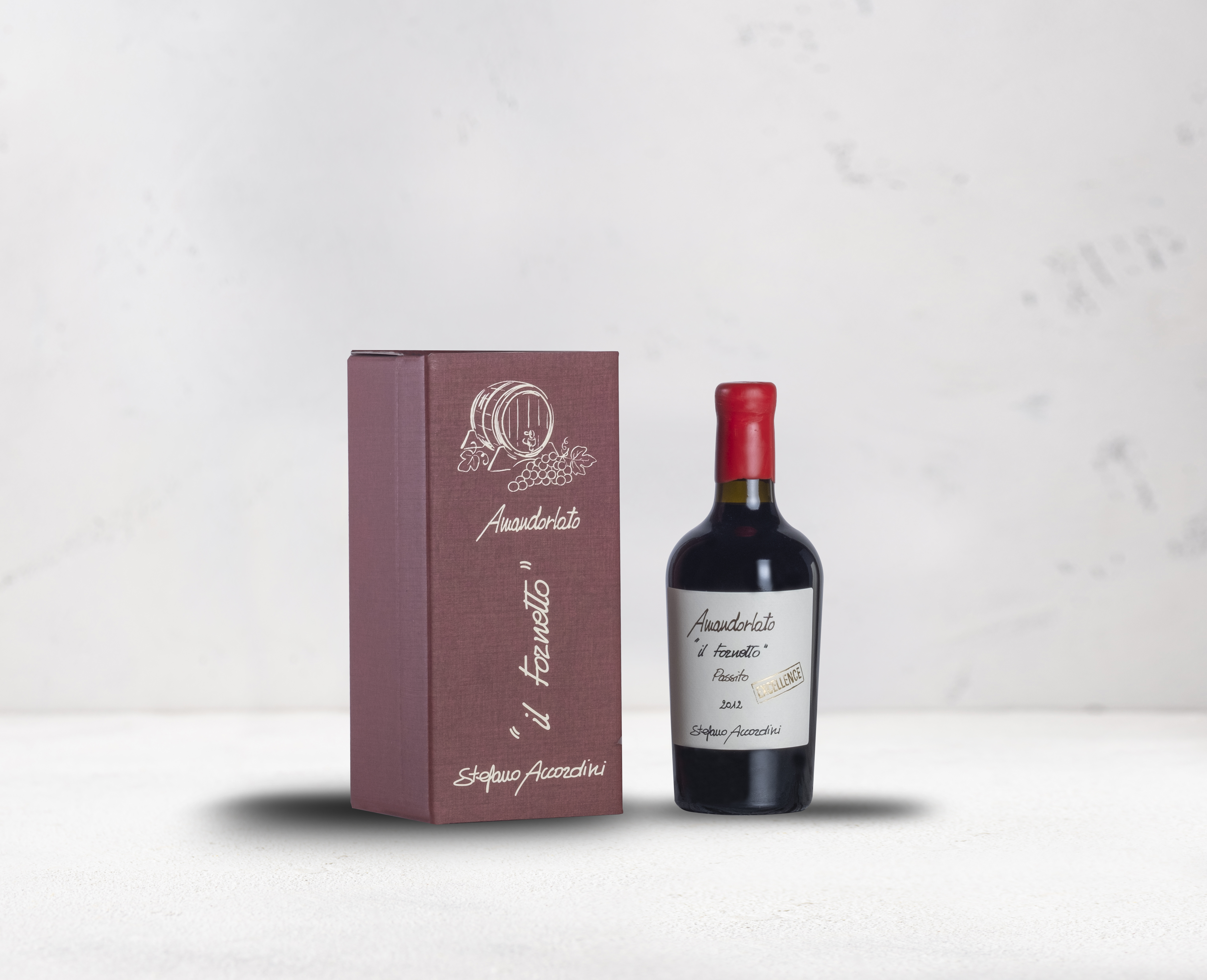 We can't wait to welcome you in our wineshop to taste it!

Campagna finanziata ai sensi del Reg. UE n. 1308/2013
Campaign financed according to EU Reg. n. 1308/2013
CONTACT US TO SET AN APPOINTMENT OR TO KNOW FURTHER INFORMATION!