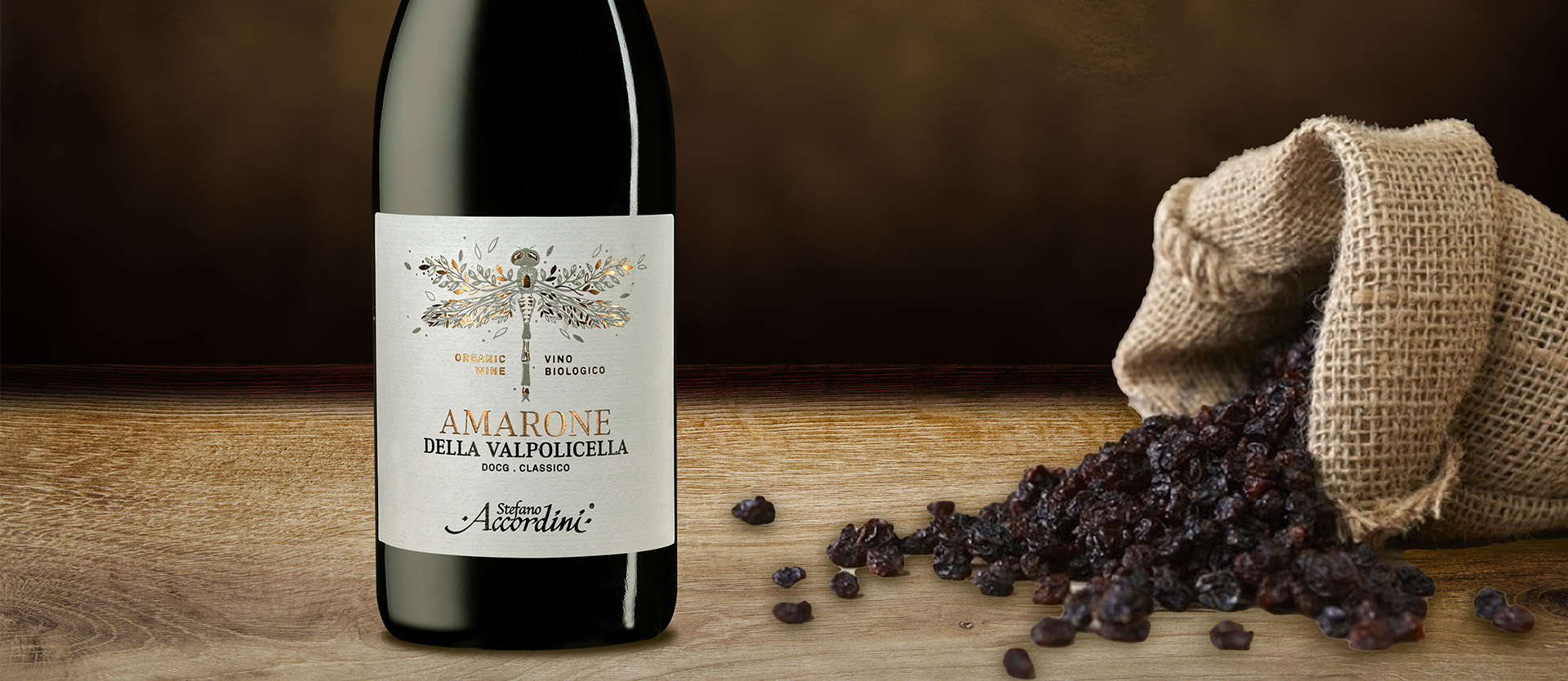 Our Premium Organic line represents the pursuit of absolute oenological quality, based on the use of technology instead of chemistry. It is the result of an even more careful selection, the grapes are harvested only in entirely natural areas, with no neighboring plots. This is to completely eliminate the possibility of contamination by other companies that produce through conventional methods.
TECH SHEET OF ORGANIC AMARONE DOCG
Our Amarone comes from the best selection of grapes, which grow high up in Valpolicella. It's a red wine of great structure, elegant complexity and a really warm and spicy bouquet, with raisin fruit flavor. It requires a long period of drying the grapes and a long aging in barrels.
Format: 0.75 liters
Type: Organic dry red
Vines: Corvina Veronese 75%, Corvinone 20%, Molinara 5%
Oenological technique:
The best grapes are selected, placed in 6 Kg trunks and left to rest in our orchards for 90-120 days. During this drying period a sequence of biochemical processes and the microorganism Botritis Nobile partially transform sugars into glycerine.
After crushing the grapes, a long maceration and month-long alcoholic fermentation follows, resulting in a very structured and incredibly aromatic wine. 2 years of ageing in big barrels and oak wood tonneaux follows, where it completes its malolactic fermentation and matures into a distinctive personality.
Aging in oak barrels: 24 months
Analytical data: Alcohol 16% Vol
Organoleptic characteristics: Intense red ruby colour with garnet shades, elegant bouquet with black cherry hints, very mature fruits and spices. It's a wine with great structure and complexity, but still smooth and elegant.
Serving method: Serving at 18°C taking care to uncork the bottle at least one hour before consumption.
Gastronomy: Traditionally pairing with game, grilled meats, and roasted and ripened cheeses.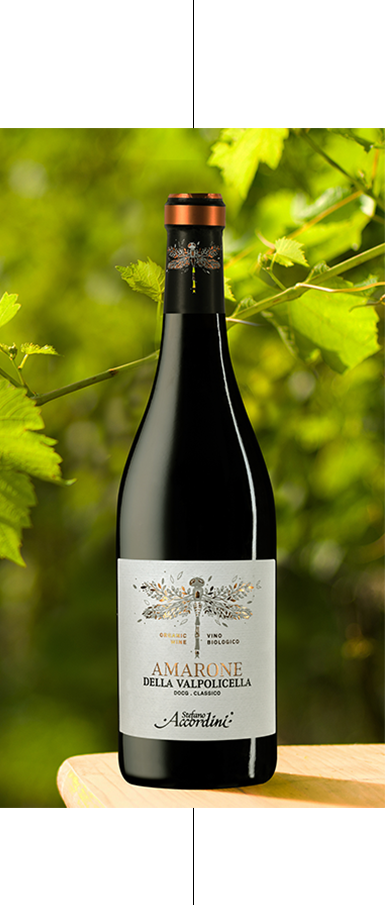 Campagna finanziata ai sensi del Reg. UE n. 1308/2013
Campaign financed according to EU Reg. n. 1308/2013
CONTATTACI,
saremo lieti di rispondervi con la massima rapidità.