Amarone della
Valpolicella Classico


DOCG Biologico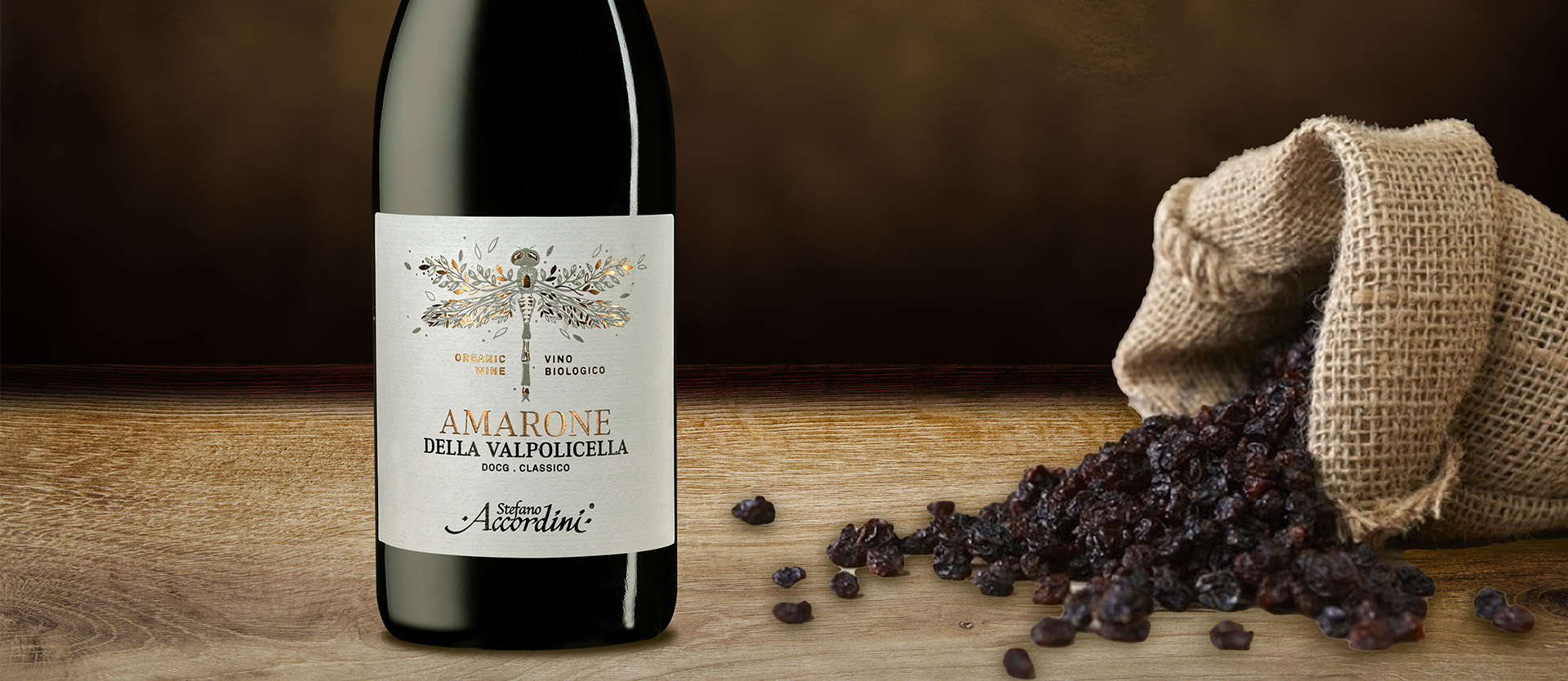 Amarone della Valpolicella Classico DOCG Biologico
Our Amarone comes from the best selection of grapes, which grow high up in Valpolicella. It's a red wine of great structure, elegant complexity and a really warm and spicy bouquet, with raisin fruit flavor. It requires a long period of drying the grapes and a long aging in barrels.
Buy now
The best grapes are selected, placed in 6 Kg trunks and left to rest in our orchards for 90-120 days. During this drying period a sequence of biochemical processes and the microorganism Botritis Nobile partially transform sugars into glycerine.
After crushing the grapes, a long maceration and month-long alcoholic fermentation follows, resulting in a very structured and incredibly aromatic wine. 2 years of ageing in big barrels and oak wood tonneaux follows, where it completes its malolactic fermentation and matures into a distinctive personality.
Intense red ruby colour with garnet shades, elegant bouquet with black cherry hints, very mature fruits and spices. It's a wine with great structure and complexity, but still smooth and el
Traditionally pairing with game, grilled meats, and roasted and ripened cheeses.
Corvina Veronese 75%, Rondinella 20%, Molinara 5%